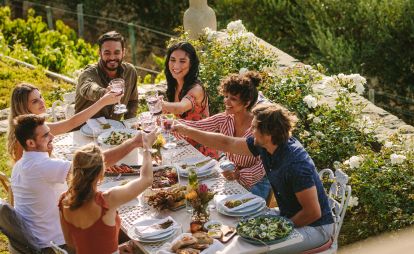 Lacure Experiences
As a recognized leader in luxury travel we know from experience that a trip should be much more than a beautiful home, it's an immersive experience where perfection and proportion combine to create something of magic!
Our Concierge Team can help
personalize your stay to ensure the
experience exceeds expectation.

Private Chef
Our professional chefs prepare high-end meals and dishes tailored to your specific preferences and dietary needs as part of the villa experience.

Table Booking
We can secure your seat at the most exclusive restaurants and nightclubs across the world.

Private Driver
Luxury transportation services designed to offer a more personalized and convenient experience during your stay.

Child Care
Our team can arrange specialized services for your child throughout your stay (ex: babysitting, nanny services) to ensure you get the most from your say and your children's needs are met.

Wellness
Our team can arrange a variety of activities and amenities designed to promote physical and mental well-being during your stay.
Trip Enhancers
Lacure partners with a network of
complementary brands which allows us to
create unique experiences that enhance
and broaden your travel experience.